Bearing gold award reputation, tasting China Jumbo
Date:2021-04-01 Views:3850
Recently, the MONDE SELECTION announced the 2021 award-winning brands. Premium products "Jumbo" under ChaCha was awarded the gold medal by Monde Selection for its high-quality special-grade raw materials, taste and unique design.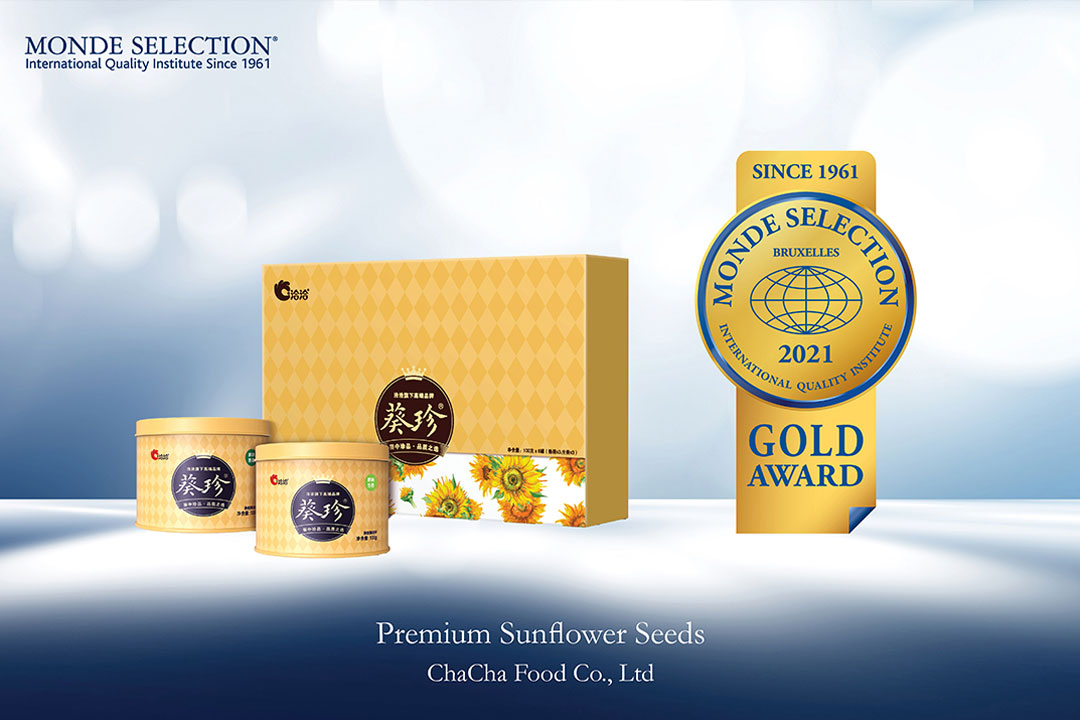 The MONDE SELECTION, founded in 1961, is the oldest and most authoritative international quality research institute in the world today. Every year, more than 1,000 kinds of products from all over the world were brought to participate in the quality evaluation. The awards are classified according to the nature of the product, and are decided by researchers comparing the safety, taste, packaging, raw materials and other aspects of each food or product. It is recognized by the industry insider that if the Monde Selection World Quality Award is awarded, it is equivalent to meeting the requirements of the international food evaluation standards, which means that the food has been recognized and respected by all countries in the world, including food developed countries.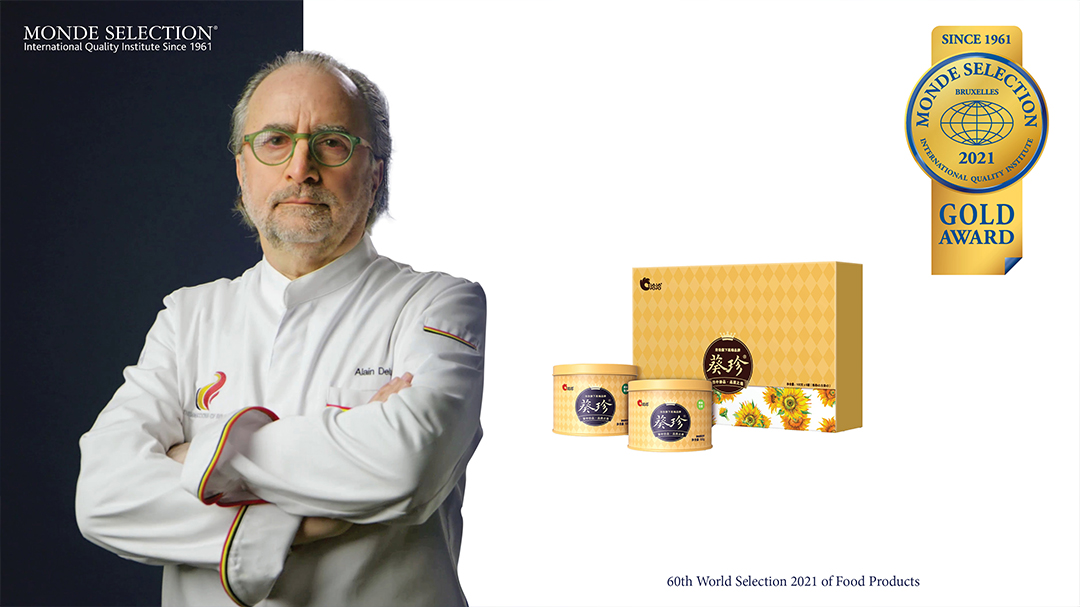 Ingenuity craftsmanship creates world-class quality
The Jumbo series that participated in the quality evaluation this time is a premium product under ChaCha. It stands out from many products of the same category. It has been highly recognized by the review experts in the aspects of special grade raw materials, product taste, unique design and product concept with key preservation technology as the core. It is not surprising that ChaCha Jumbo can receive such a high evaluation from the expert review panel. According to information, every seed of ChaCha Jumbo is produced in Chifeng City, Inner Mongolia at 42°N latitude, where there is sufficient sunlight, abundant light energy, large temperature difference between day and night, drought and little rain and it is a golden sunflower planting area. In addition, pure and high-quality water irrigates Chifeng's highly permeable sandy soil, which makes the sunflower seeds here have bright colors, full grains and uniform size. However, not all Chifeng sunflower seeds can become Jumbo. To become one of the Jumbo seeds, they must overcome every thorn in the road to success. During the sunflower period, growth into a 25-28 cm full and seedy flower head needs a stable flowering period of 12-14 days, and the most suitable temperature of 32-35°; during the production period, 7-layer strict screening and manual selection, and then roasting in a small pot with fine salt retains the true taste of the sunflower seeds, which is the purest Jumbo sunflower seeds. In addition, Jumbo adopts "milk powder grade" professional moisture-proof and oxygen-resistant packaging to help consumers obtain a more delicious and crispy taste, which can better fit the consumption concept of high-end quality pursuers and better cater to the market's humanized and differentiated marketing trend.
Establish industry standard for high-end sunflower seeds
Jumbo sunflower seed's strict screening of "one liang out of ten jin" results in full and mature seeds, which is much better than ordinary sunflower seeds in taste and shape. It is big and plump with extremely low rate of bad seeds, which makes an apparent gap between Jumbo and ordinary sunflower seeds. With the appearance design that has been frequently praised by food lovers, the magnificent goose yellow color outer box is clean and elegant, simple and exquisite. From taste to appearance, it is not only pleasing to the eye, but also crisp and fragrant. It has been unanimously recognized by MONDE SELECTION and has become synonymous with high-end fine products in consumers' minds, which has also established Jumbo as the leading brand of high-end sunflower seeds in China Jumbo takes the consumer as the center and opens up channels for interaction and communication between enterprises and consumers. It takes sunflower seeds as a medium and traditional Chinese social etiquette culture as a window to fully graft more high-end quality lifestyle scenes, convey the quality and culture of Jumbo sunflower seeds, and endow Jumbo sunflower seeds with a young and high-end label.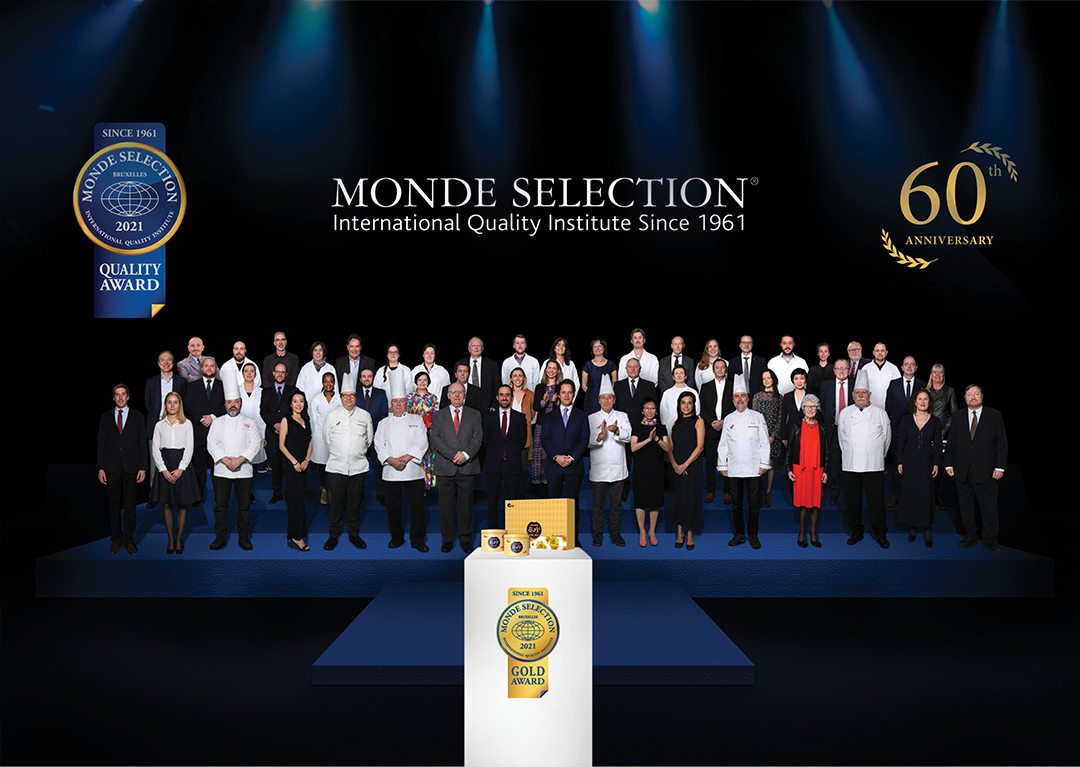 Help China quality go to the world
From the traditional and classic red paper bags, to the blue-bag flavored sunflower seeds, which are packed with various flavors, full of design and cultural creativity, and are loved by young people, and then to the concise and high-end Jumbo sunflower seeds, ChaCha constantly refreshes and defines the standards of sunflower rseed industry. This time, as the leading brand of high-end sunflower seeds in China, ChaCha Jumbo won the "Gold Award" after participating in the selection of the MONDE SELECTION, which shows that Jumbo has been constantly studying and innovating the quality of sunflower seeds and has been affirmed by international authoritative standards, and further proves that the Chinese sunflower seed industry is going to the world again with a new attitude driven by excellent brands. In the future, ChaCha Jumbo will, as always, focus on consumers' perspective and promote the development and upgrading of China's sunflower seed industry with high-standard and high-specification products. It is believed that under ChaCha's pursuit and guidance, more outstanding domestic brands with both strength and quality will shine on the international stage.